From Drought to Floods
Honduras is exiting from a year of severe drought, which caused crop losses and famine and is now inundated with heavy continuous rain. Soil is 90% saturated and the rivers are in flood and overflowing in many areas. Cyclone Amanda came in from the west travelled through El Salvador and exited east as tropical storm Cristobel into the bay of Mexico. It is stalled there and is dumping large amounts of rain in the area. The met office is forecasting three months of rain for Honduras and the chance of a Hurricane affecting the country this year. Honduras really needs our prayers. They have damaging rain and floods, corona virus and lack of food for many poor people.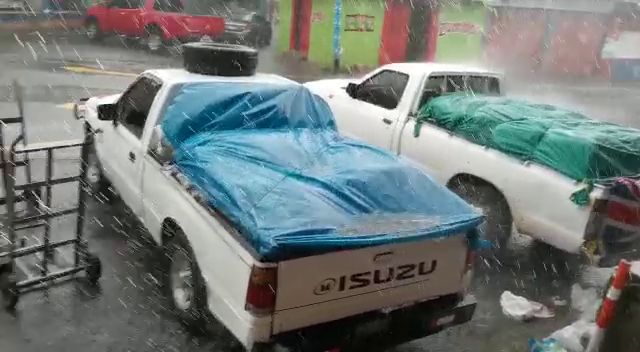 These are the trucks loaded with food bags ready to be taken up the mountain, waiting for the rain to ease.
This road has started to collapse (From EL Heraldo paper).
This nice house has been pushed down the mountain by a mud slip.
(Landslide in Ciudad del Ángel, Honduras. Photo: Copeco Honduras)
This house did have a roof but now the rain soaks the few belongings they have.
We have distributed nearly 5000 food bags in the first half of this year.
Cesar with the help of two of his children, Josue and Isabella, are making food bags from some of the extra sacks of food that he bought from the city.
Isabella, Cesar and Milly's daughter with a completed food bag.
Isabella, Cesar and Milly's daughter with a completed food bag.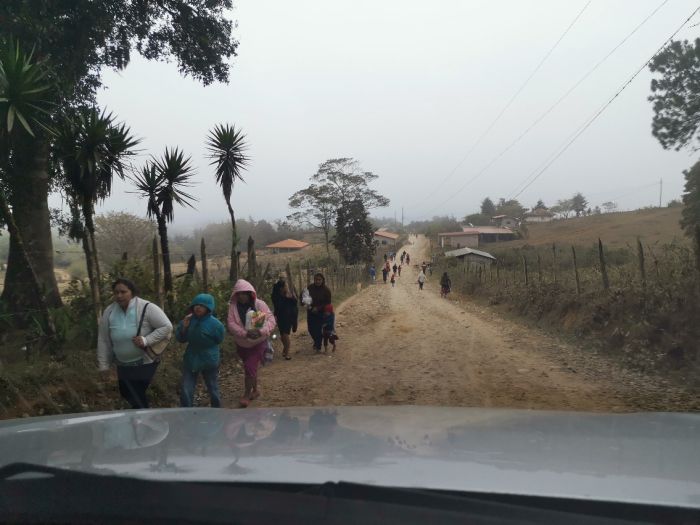 Cesar also took 600 bags to the Lenca's before lockdown.
It was a cold misty day. La Paz has been badly affected by the rain and we would not be able to reach these people currently.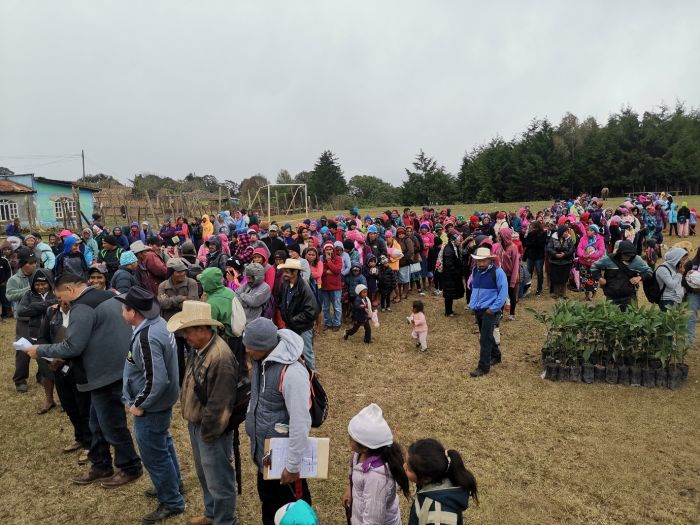 It takes many hours to get this lorry full of food bags from the Valle to these people.
Packets of dried milk are given to mums with babies and toddlers.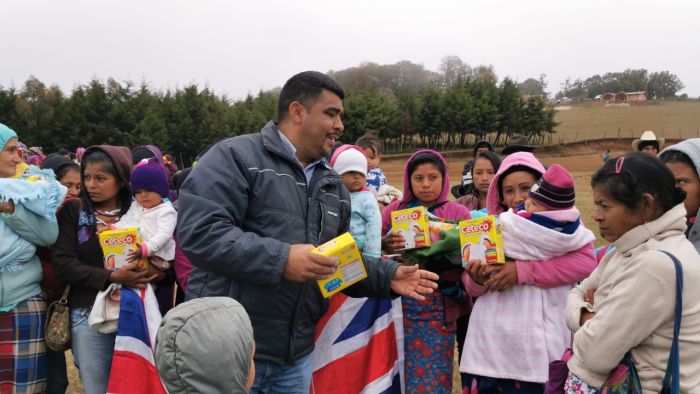 Luis gave 1055 bags into the schools around the capital Tegucigalpa ready for Easter.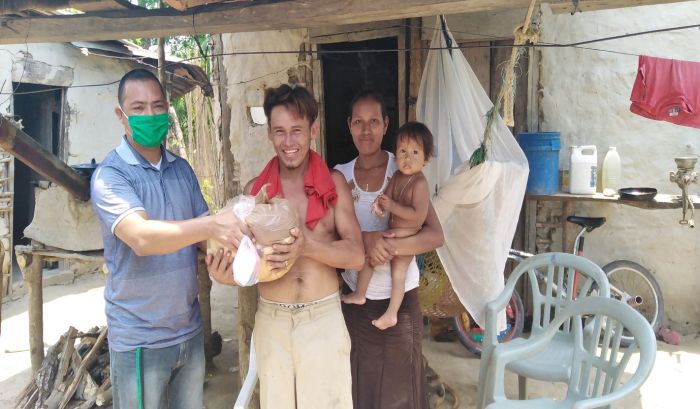 Pastor Jeronimo gave out 50 food bags on the north coast near La Ceiba.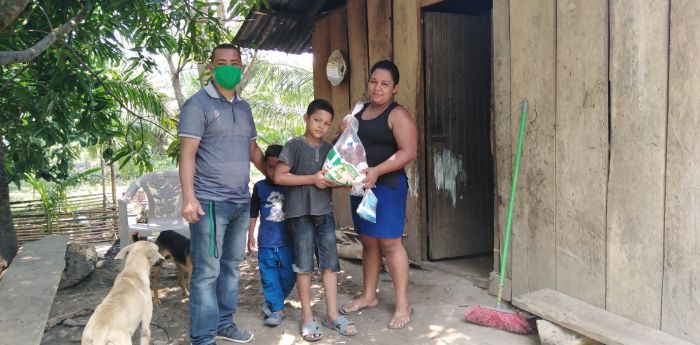 Jeronimo wrote "I want to tell you that I have already withdrawn the money and purchased and delivered 50 bags of food benefiting 50 families in this way. It was very surprising the reaction of the parents when receiving their food bag. I also made an effort to go deliver the food bag to each home, with the help of 2 members from the church. We are happy to be channels of blessing for other people but it is only possible thanks to you and CH Trust, all families appreciate the help you give for them."
"As you know the situation here in Honduras is becoming increasingly difficult and the cases of the virus are increasing more and more here in Atlántida there are many cases and also very close to Cacao, where we live, we hope that this does not enter our Village and the measures that are being taken they are stronger to prevent the virus from entering here."
Pastor Felix and Angelica who run a childrens' feeding centre with our food put together 40 food bags in Pedrigal, with the food they still had stored after lockdown.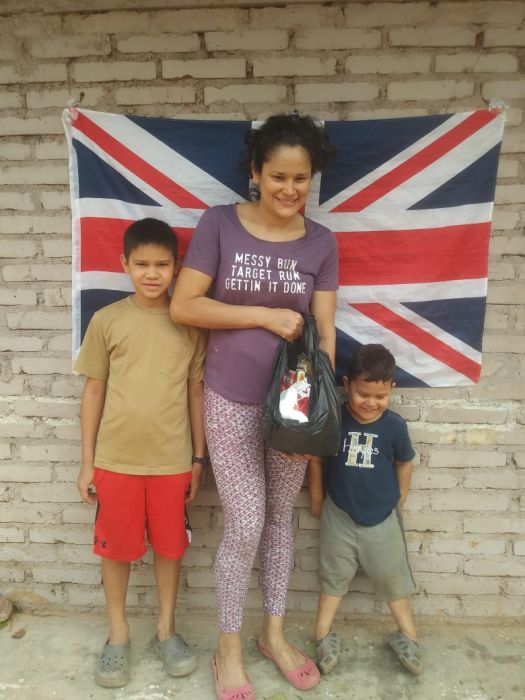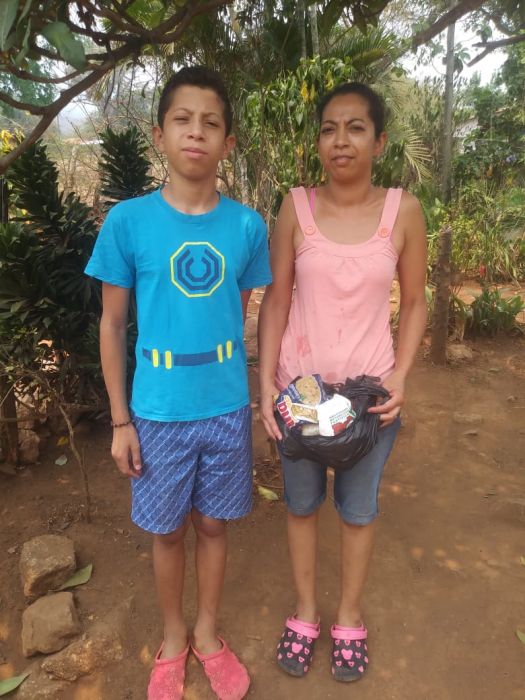 Pastor Ricardo gave out 37 bags of food In Naranjal
The food that had not been used at the start of lockdown in our schools was bagged and distributed to families in greatest need. The school hen houses have also been emptied and eaten.
It feels good to be able to help so many families with food. This has been achieved with the money that has been given. One lady said the bag of food was a great blessing but she also said that if we had given her a sachet of coffee she would have been blessed as it meant that someone cared. It is a different world to how we live and how we value things.
Together we are making a difference to so many families and as each family usually has five members that is 25,000 lives we have helped at this time and over half of those will be children.
God bless you all and keep you safe
Jenn