School Christmas Party Dinners 2020
These are always enjoyed by the children. Sadly, in this year of food shortages, it makes them extra special for the children and their mums.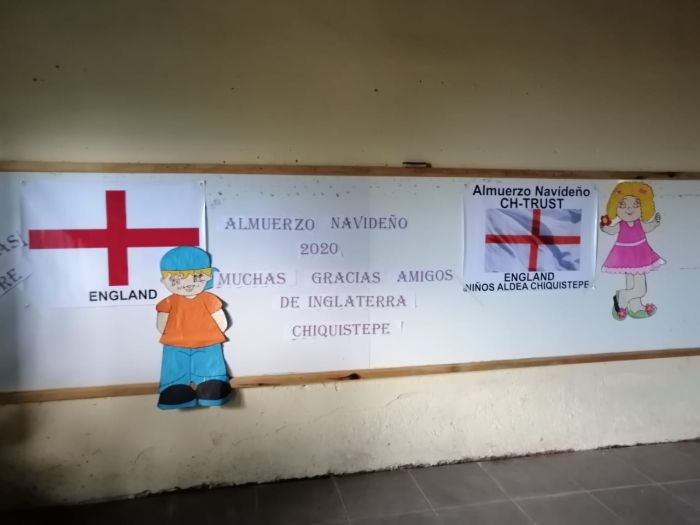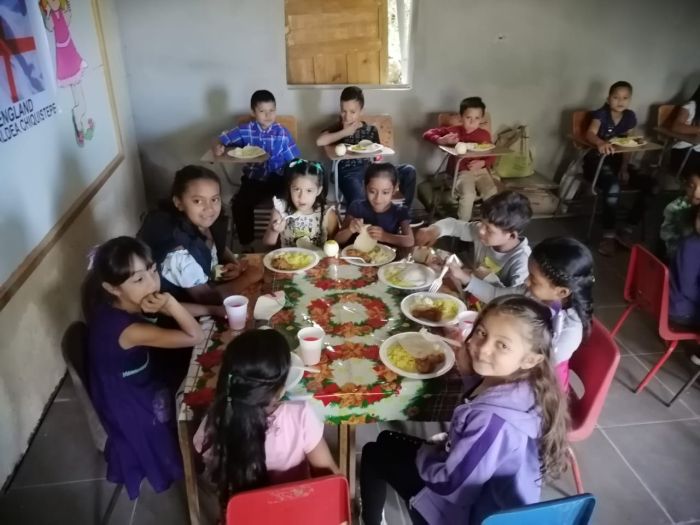 The party includes brothers and sisters in the village. Primary school starts at age 6 years. Chairs are in short supply with so many children, requiring others to sit outside on the veranda.
Pastor Jeronimo wrote from La Ceiba on the north coast:- " "We celebrated Christmas dinner with the children of the church. It was a great blessing to see the smiles of the children when they received their lunch. God has been good and he has never forsaken us. Thank you to CH Trust for making this blessing possible for the children." The Children collected their food in groups and took it home to eat. They also dressed up for the party and were very excited. It is nice to see so many wearing masks. The youngest came to receive their food first.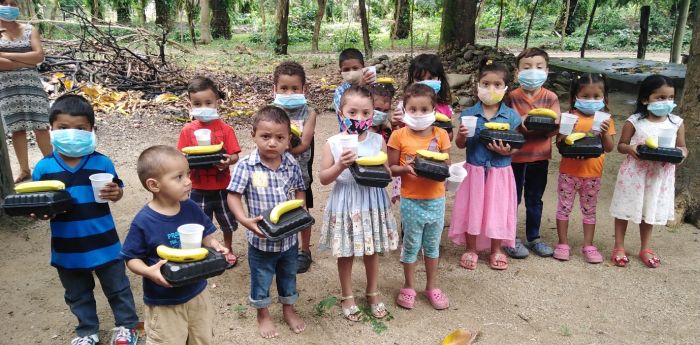 Pedrigal Church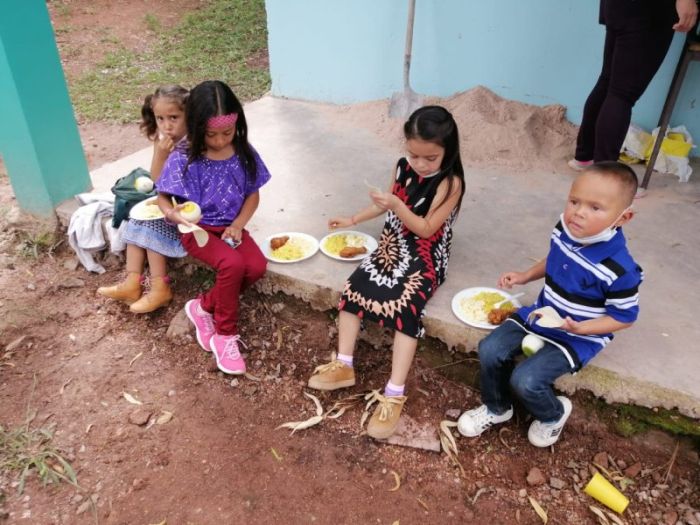 Sabaneta School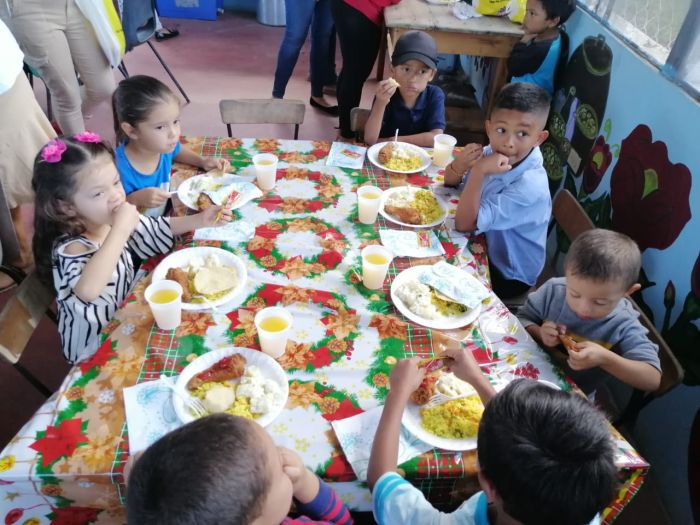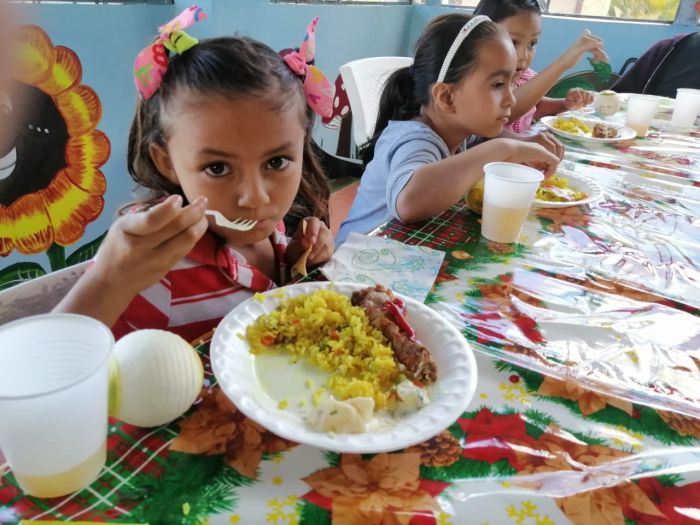 Thank you friends in England
Macuelizo School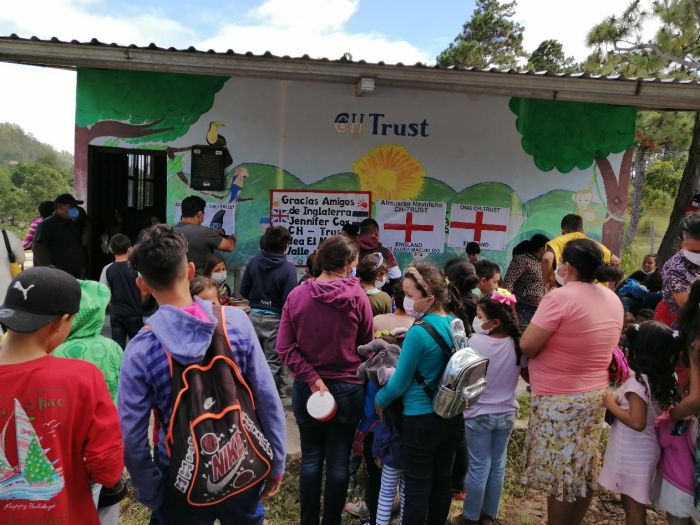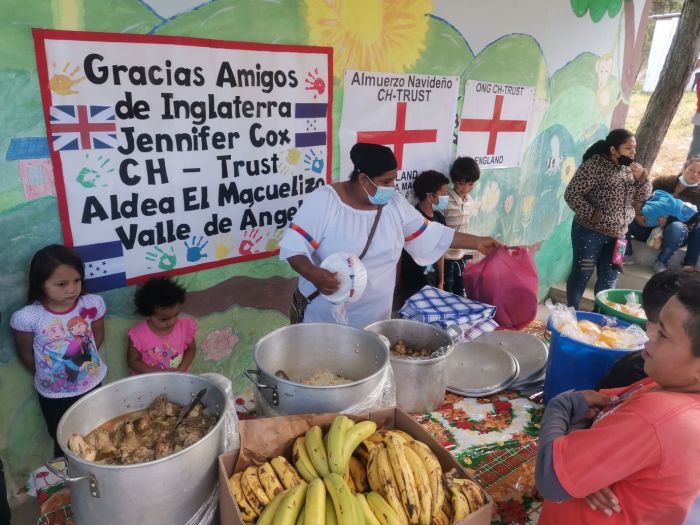 Buena Vista School
The washing of hands is extra special this year. They are queueing at the pila, with adult supervision, to wash correctly with soap.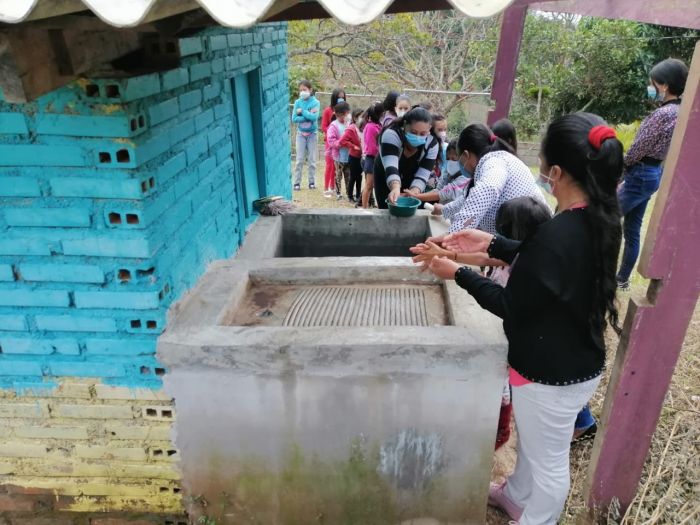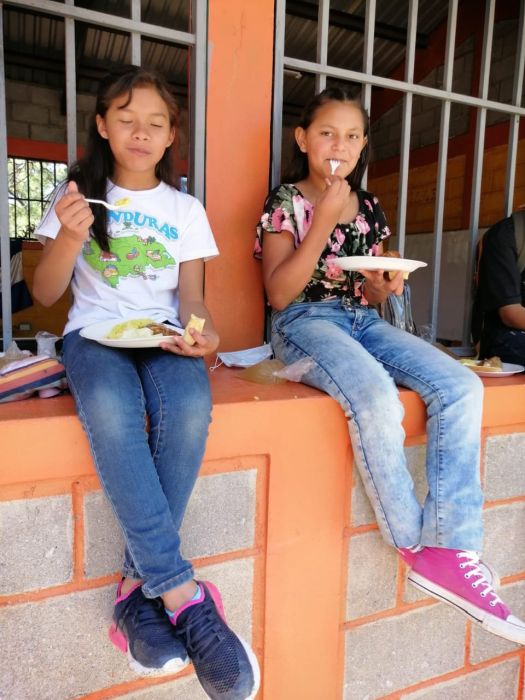 These are our bags on the left.